Acclaim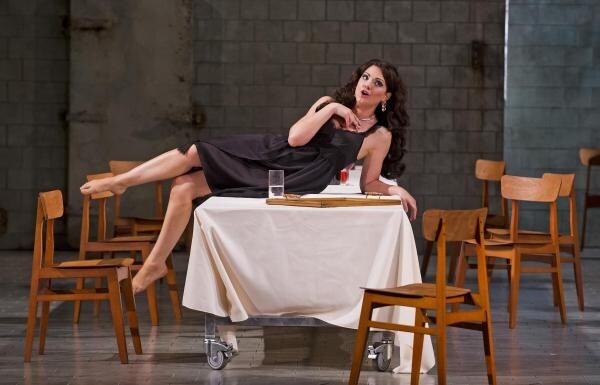 "American mezzo Sandra Piques Eddy (who's already sung Carmen for Opera North and is no stranger to the Met in New York) was the scheming courtesan of the title to perfection, with a velvety low register in her voice to die for. James Laing (Nerone, ie the emperor Nero) is one of the best counter-tenors around and could (and did) match her move-for-move in the passion stakes. The heart melting When I See You at the end made you love the two of them, appalling amoral monsters though they were."
Robert Beale

Manchester Theatre Awards
12 October 2014
"... and a chiffon dressing-gown trimmed with fur for Sandra Piques Eddy's magnetic Poppea...Piques Eddy dominates, a compelling and seductive actress and singer. Half of the fascination we have with Poppea's ascent to the throne is in seeing her reaction as her insinuations are translated into death sentences. As any second wife knows, what happens to the first wife might happen to them too...The final number, 'Pur ti miro' (Now I see you), provides the most memorable sequence of images and sounds, as Poppea and Nero sit at either end of the long table, singing to each other (not us), rising, embracing, making love and separating again. It's a duet of phenomenal phenomenal intensity. Look hard (how can one not), and you can see a shift in the balance of power and the terror in Poppea's eyes. "
Anna Picard

The Spectator
10 October 2014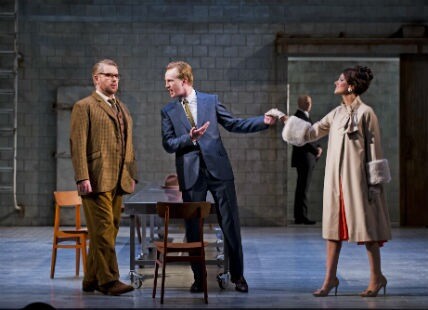 "As Poppea, Sandra Piques Eddy is perfect: a dark-haired diminutive minx whose voice is full of blandishments as seductive as the long furry cuffs on the sleeves of her silk gown, Her voice has masculine clout in contrast to her daintily feminine appearance and there is an edge of hysteria in the duets with Nerone: they ascend scales with athletic grace, as if running up flights of stairs. And when the two sing 'I love you' for the first time, the word love is drawn out, inhabited, as if each were discovering the note and emotion for the first time ...full marks for sexy, brave, unstandoffish performances from both lovers."
Kate Kellaway

The Guardian/Observer
08 October 2014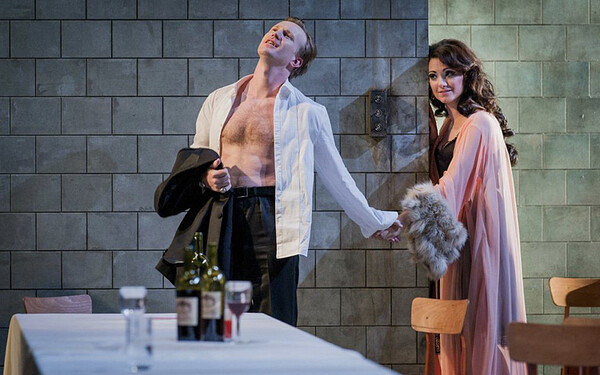 "This is particularly true of the final duet between Poppea (lustfully and frankly, erotically performed by the gorgeous American mezzo-soprano, Sandra Piques Eddy) and Nero (a splendid performance by British counter-tenor, James Laing) where the loving couple seem temporarily absolved of their crimes and celebrate their union."
Richard Trinder

Yorkshire Times
06 October 2014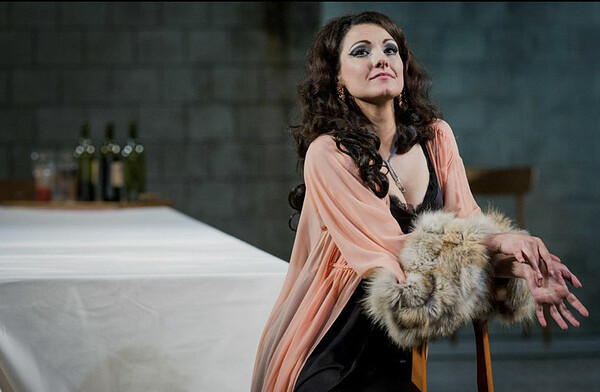 "Aptly, it is set in the early 1960's, when we were first seduced by Poppea and when, arguably, the cult of celebrity and narcissism really took root and spread. Poppea (Sandra Piques Eddy, in powerful and lustrous voice...) is a cross between Liz Taylor and Christine Keeler; her lover, the Roman emperor Nerone, a dapper, grey-suited politician."
Hillary Finch

The Times (London)
06 October 2014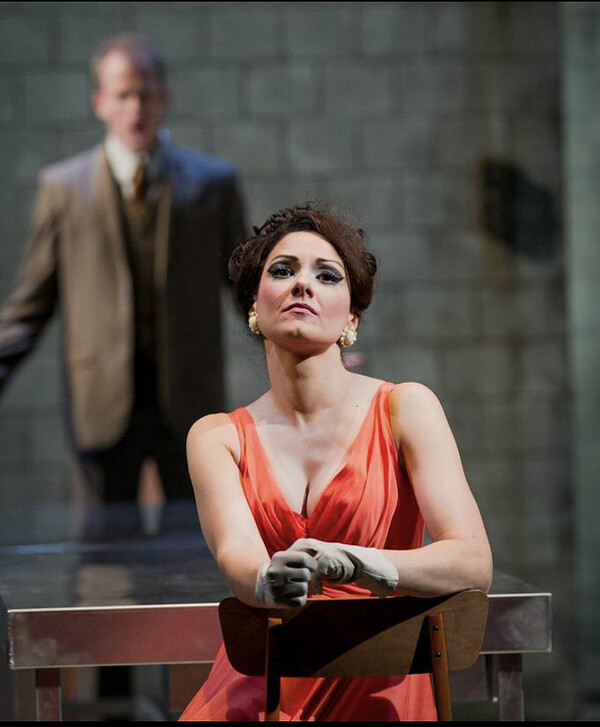 "Sandra Piques Eddy rekindles her sultry Carmen (her previous role here) and similarly lusty tone as Poppea."
Martin Dreyer

The York Press
06 October 2014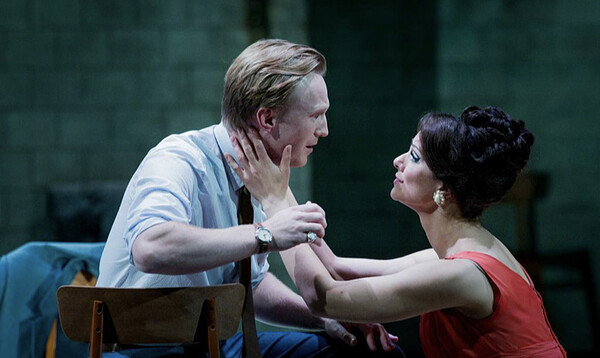 "Sandra Piques Eddy's sensual Poppea is the charismatic fulcrum on which the sexual drama pivots..."
Hugh Canning

The Sunday Times -London
06 October 2014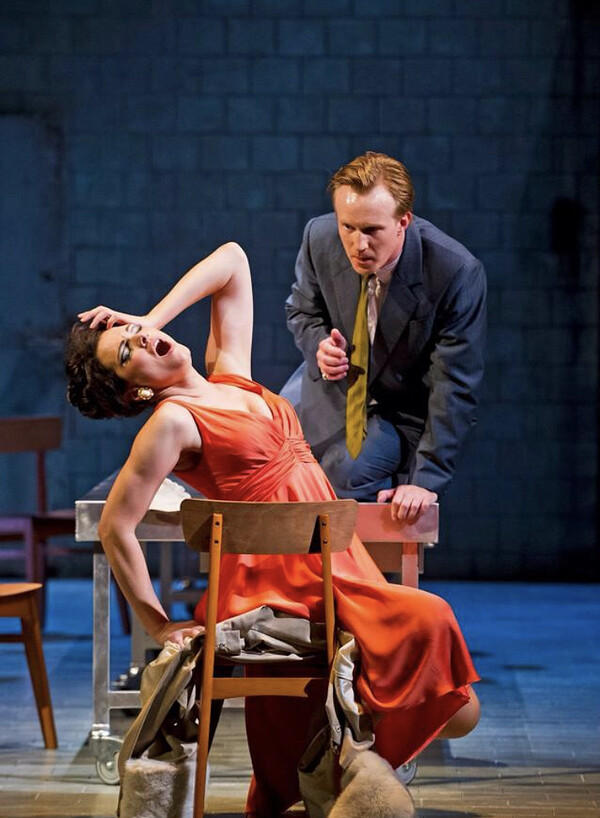 "Sandra Piques Eddy's Poppea convinced of dewy-eyed ambition coupled with, again, a youthful infatuation. In this amorality story-the wrong-doers succeed in achieving their goal-she was a dramatic model of manipulative conniving. Vocally she was very impressive, with a strong and well controlled velvet darkness to the voice."
dan78

The Culture Vulture
06 October 2014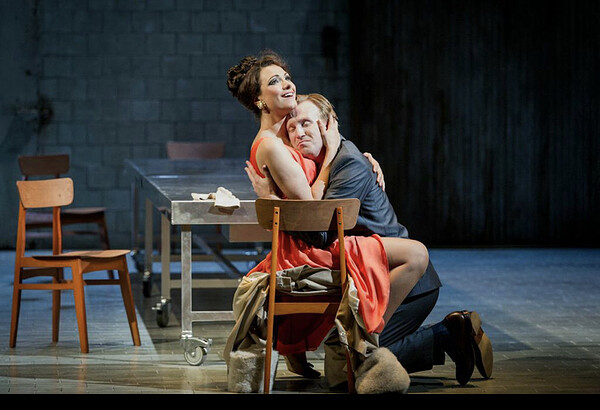 "He (Laing) is partnered by the gorgeously self-regarding Sandra Piques Eddy who sings Poppea with passion and precision."
Ron Simpson

What's on Stage
05 October 2014
"Sandra Piques Eddy is a wonderfully slinky and sexy Poppea."
Richard Wilcocks.

Bachtrack
05 October 2014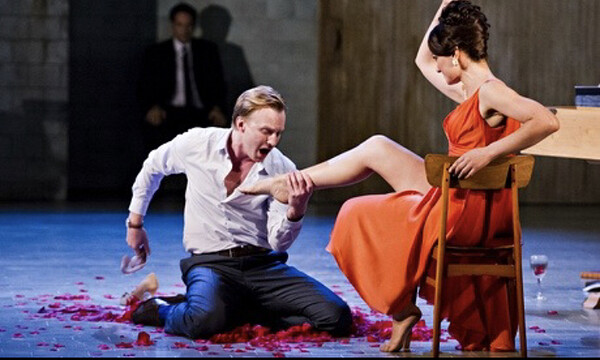 "The real stars of the show are British counter-tenor James Laing (Nerone) and American mezzo-soprano Sandra Piques Eddy (Poppea). The production kicks off with what must be the most erotically charged duet you are likely to see on an operatic stage. (Eddy is sizzling hot and Laing matches her with an enactment of obsessive desire.)"
Rich Jevons

The Public Reviews
05 October 2014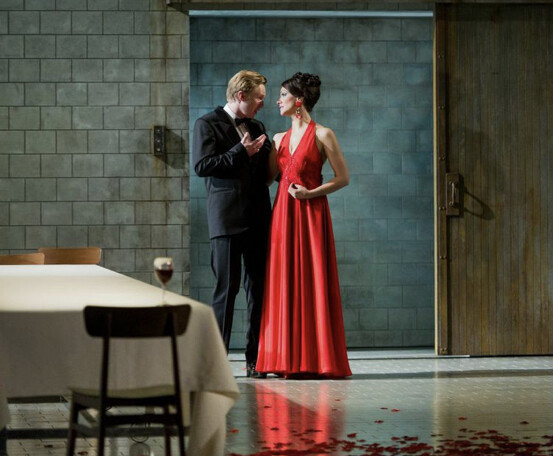 "Sandra Piques Eddy is never more alluring than when she's clad in scarlet in Act 3 standing out among an improbably photogenic cast."
Graham Rickson

The Arts Desk
05 October 2014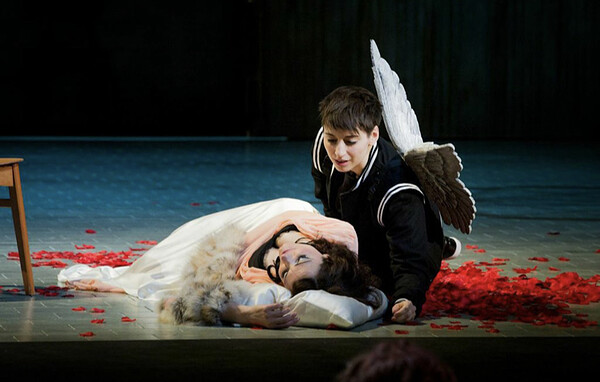 "In chiffon peignoir, Sandra Piques Eddy makes a sumptuous siren of a Poppea, who has clearly taught James Laing's petulant boy Nero some compelling bedroom tricks...you'd be hard pushed to find one so tightly or vividly enacted."
Rupert Christiansen

The Telegraph
05 October 2014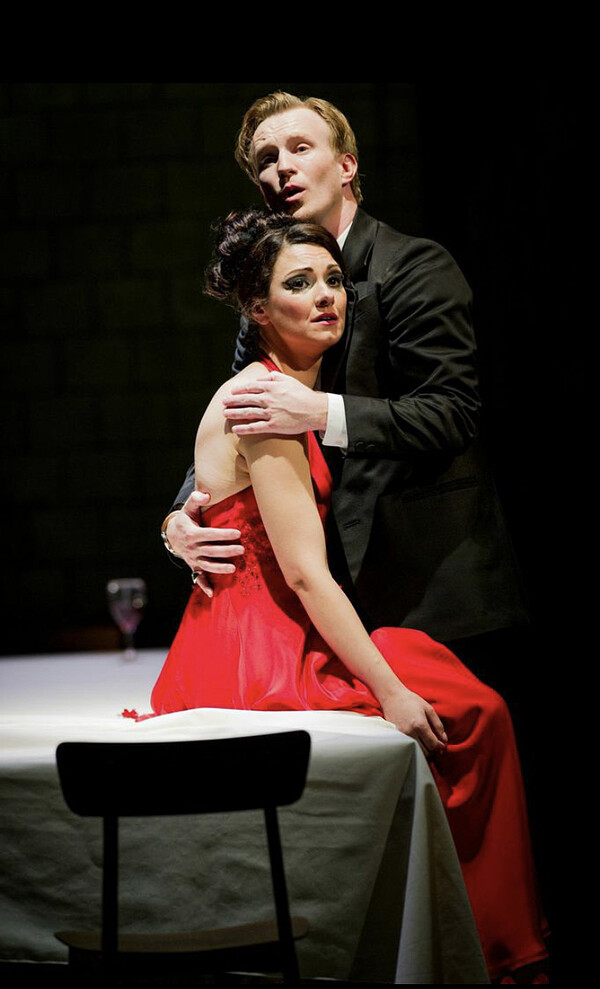 "Mezzo Sandra Piques Eddy's embodiment of Poppea as a beautiful and sophisticated siren shows that this opera is as much about sexual lust as it is about ambition. The tall and shapely Piques Eddy looks wonderful: dressed to kill in a full length gown, she walks along the line of tables like a catwalk model...Laing's icy cold timbre and Piques Eddy's senuous dark chocolate tones are well matched in their duets 'Signor, deh, non partire! 'And the final blissfully sung 'Pur ti miro.' "
Geoffrey Mogridge

Opera Britannia
05 October 2014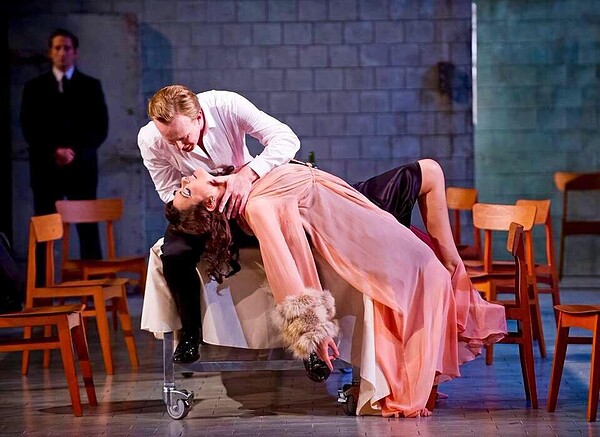 "The duets between Nero and his mistress Poppea are often sexually charged. A considerable strength of the show is Sandra Piques Eddy as Poppea because she makes it clear to us why the Emperor has lost his head over her. She really looks the part, flirts with seductive conviction and knows how and when to flash a thigh. She can sing too."
John Leeman

Seen and Heard International
05 October 2014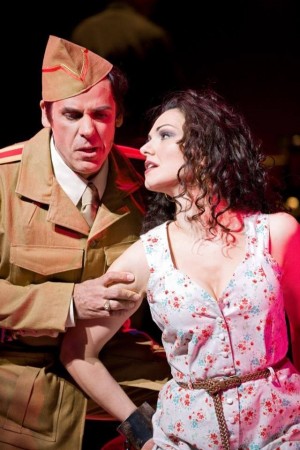 CARMEN at Opera Colorado
"Mezzo-soprano Sandra Piques Eddy plays the extraordinarily demanding title role with shattering impact. From the famously seductive Habanera and Seguidilla in Act I, through the virtuosic Bohemian Dance and Castanet Song in Act I, Eddy is senusal and intoxicating. Not only is her voice luxuriantly radiant, she effortlessly combines magnificent singing with spectacular dancing. The character's shift to defiant acceptance of her fate and assertion of her independence is extremely believable through Eddy's portrayal."
Kelly Dean Hansen

Boulder Daily Camera
14 May 2014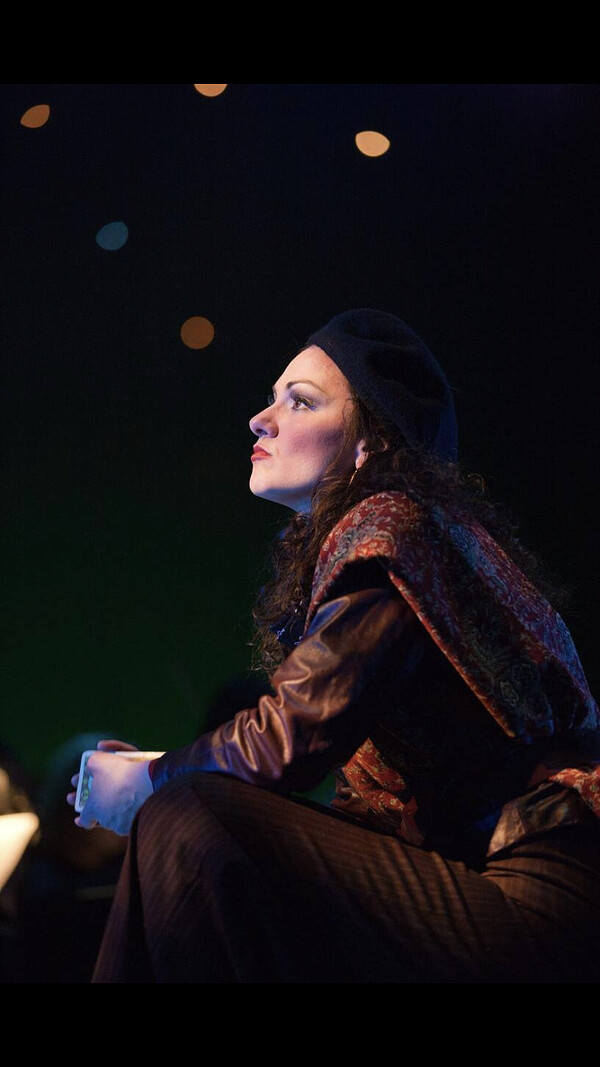 "[As Carmen] Eddy's mezzo proved rich and pliant, unfettered by the demands of the low tessitura; she delivered an understated, sensual Habanera and handled the subsequent arias (and her castanets) with aplomb."
Opera News
14 May 2014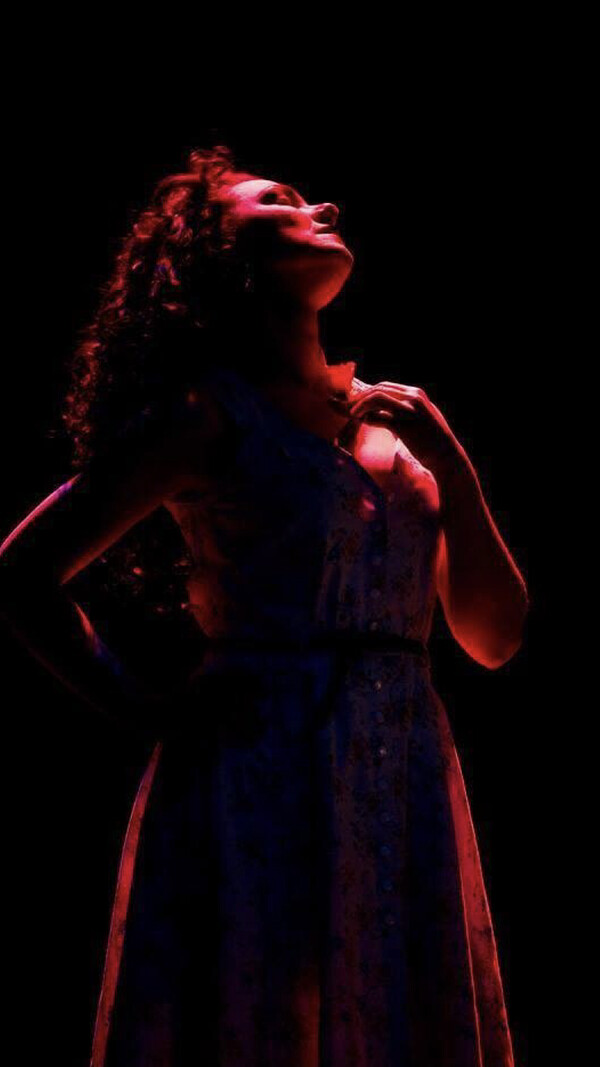 "There was, in the Ellie Caulkins Opera House, a particularly charming Carmen offered up by earthy mezzo soprano Sandra Piques Eddy, who made her character's reckless abuse of lovers seem matter-of-fact."
Ray Mark Rinaldi

Denver Post
13 May 2014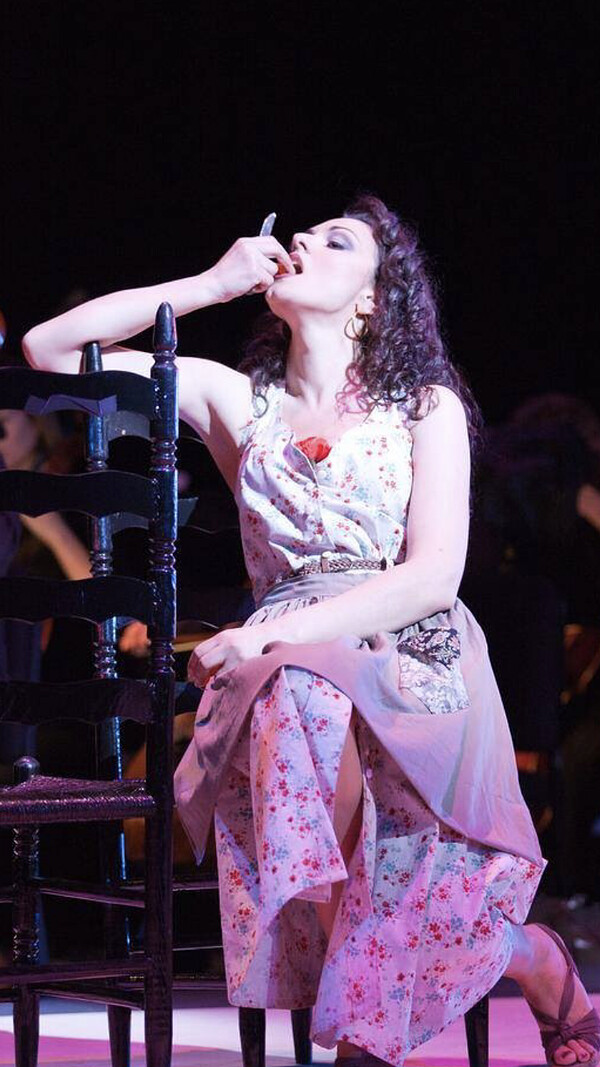 Sandra Piques Eddy in the lead role of Carmen was quite excellent, giving her role a fun and flirty air and a wonderful voice to complete the package.
Michael Mulhern

Opera World.com
04 May 2014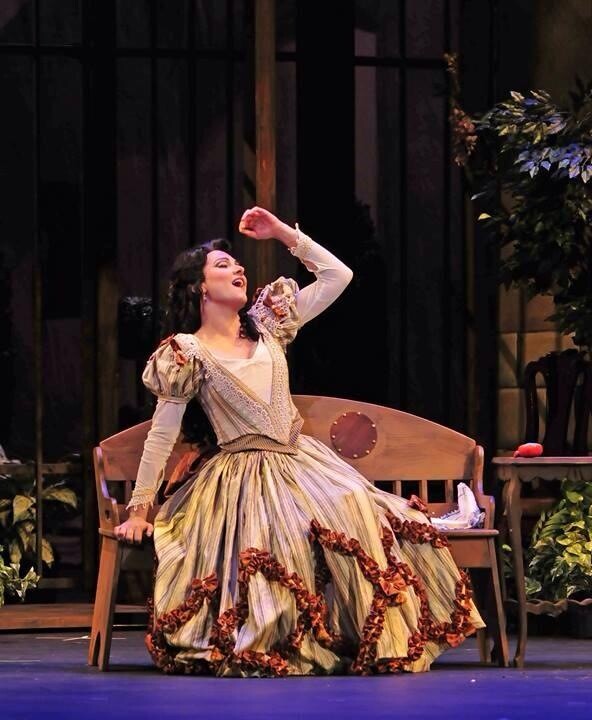 ROSINA in IL BARBIERE DI SIVIGLIA at Nashville Opera
"And now, I come last but certainly not least to the mezzo-soprano who brings the gorgeous and gregarious (as well as intelligent) Rosina to life. Sandra Piques Eddy is captivating in looks and voice, and her beautifully supple and sensuous sound is adept handling the serious moments (as in the cavatina "Una voce poco fa") as she is playing with sillier ones (the "Dunque io son...tu non m'inganni?" duet with McKern's Figaro being just one example). Her chemistry with Stayton is good, her acting skills are impeccable and her energy is engaging. She's already appeared at the Met, and I bet she'll grace that and other grand houses many times before she retires from the stage. See her now so you can brag about it later."
Evans Donnell

Arts Nash
30 January 2014