Acclaim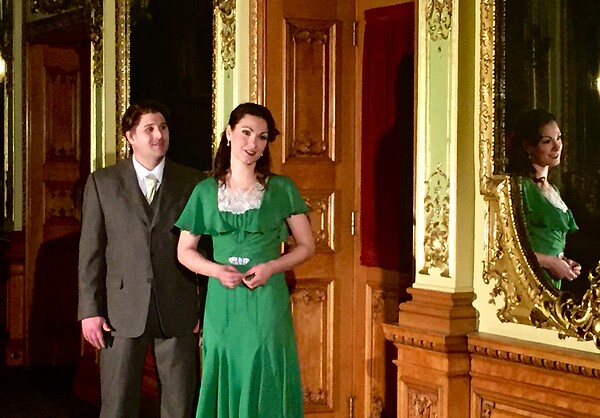 "Singing throughout was really top-notch. Sandra Piques Eddy as Charlotte has a rich contralto that oozes out like butter and works incredibly well with Alex Richardson's appealingly smooth, smoky tenor. "
Charles Munitz

Boston Arts Diary
10 March 2016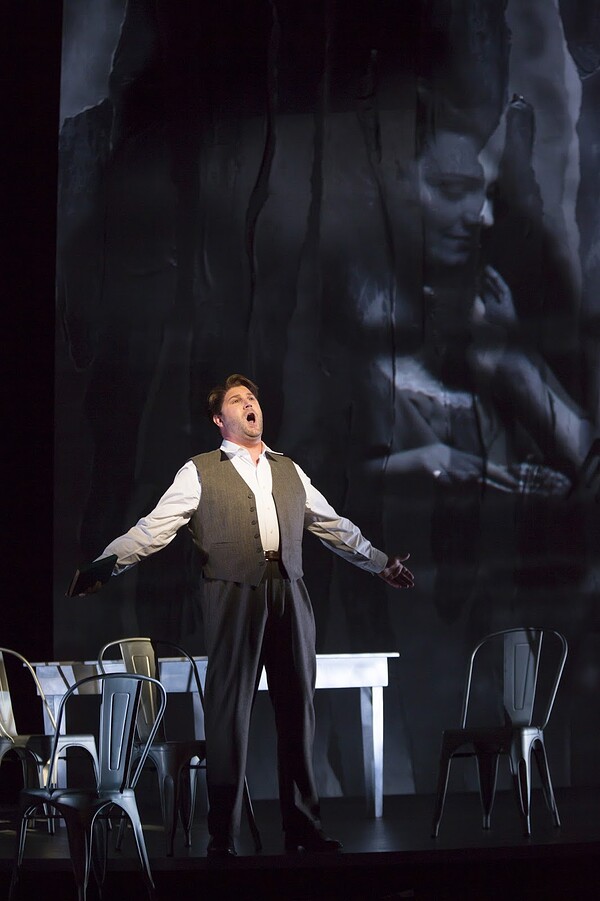 "This change of perspective turned out to be extremely successful : Charlotte's confessions in Act III shone as the highlight of the show. Eddy, who is on the Metropolitan Opera's roster this year, gave a convincing performance that could melt even a heart made of stone. When she read Werther's letters in a beautiful, trembling voice, it was not hard to believe, as Albert tells Werther, that any man would fall in love with her."
Tianxing V. Lan

The Harvard Crimson
04 March 2016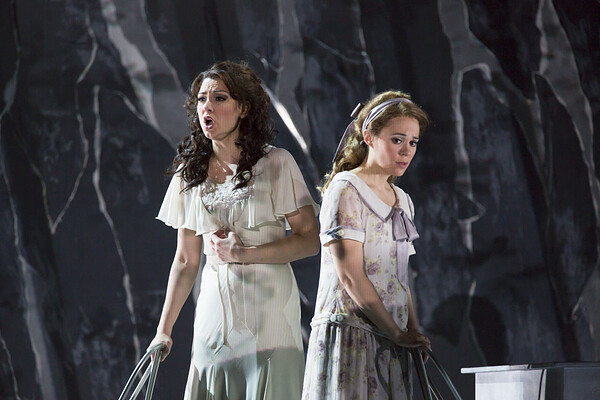 "Another singer with local connections, mezzo Sandra Piques Eddy performs the role of Werther's beloved, Charlotte. Her rich, evenly placed voice suits the part well. She is a fine actress, and truly excelled in the demanding Act 3 Letter Scene. When the situation demanded, she was not reticent about utilizing her dramatic chest register; and her high notes were ample and dead-on with respect to pitch. Ms. Eddy's talents have brought her to the Metropolitan Opera in NYC where she already has several performances, as well as some HD broadcasts to her credit."
Ed Tapper

The Edge
02 March 2016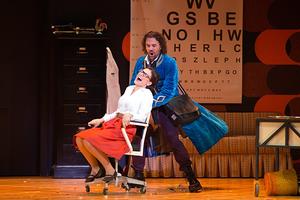 THE BARBER OF SEVILLE at Opera Omaha
"Mezzo-soprano Sandra Piques Eddy is sparkling as Rosina. Her voice has a sprightly and lithe quality that beautifully fills the Orpheum. She plays innocent and conniving in perfect balance and brings a sense of grounding to the accelerating manic looniness unfolding around her."
Kim Carpenter

Omaha World-Herald
17 October 2015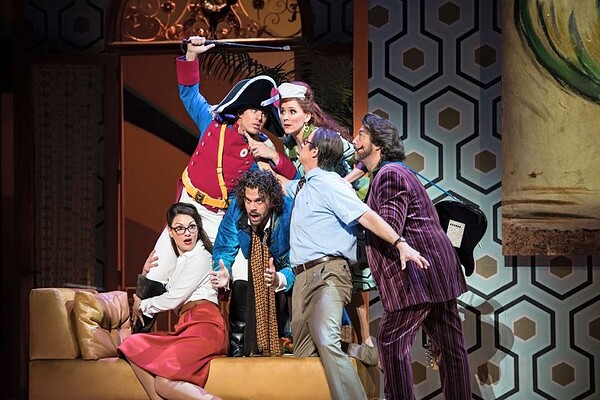 "The beautiful Sandra Piques Eddy is delightful as Rosina. In addition to her marvelous voice, the mezzo-soprano proves her mettle as a comedic actress."
Katrina Markel

The Daily Nonpareil
12 October 2015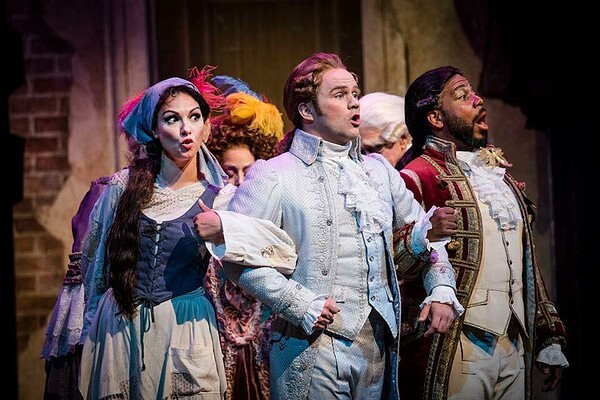 LA CENERENTOLA at Greensboro Opera
"With several Metropolitan Opera roles to her name and countless worldwide performances, Eddy is a most welcome guest in Greensboro. This mezzo's voice is powerful yet sweet and liquid, a perfect fit for the title role."
Nicholas Rich

The News and Record
19 August 2015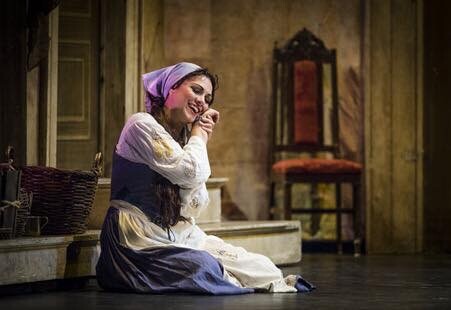 "The pair of lovers is ideal. Mezzo-soprano Sandra Piques Eddy as Angelina sings the socks off Rossini's bravura coloratura passages! Her lower voice is so firmly supported it suggests an alto but when she soars seamlessly up her range-wow! Her intonation was exact and her execution of fast runs and ornamentation was breathtaking."
William Thomas Walker

CNVC Arts Journal
19 August 2015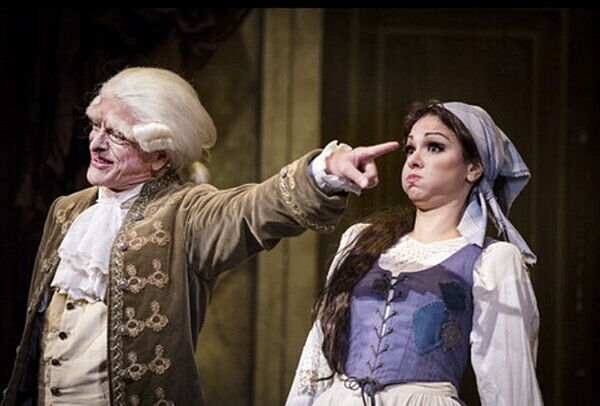 "Sandra Piques Eddy is incredibly charming in the title role. She seduced the public with a luminous, vivacious stage presence helped by her striking good looks, expressive eyes, and the ability to manage her facial features with sophisticated acting. Her singing was superb, with a very powerful upward extension after the passagio resulting in great projection, and easy navigation of the role's range of two and a half octaves, with no trouble whatsoever with the low notes-she didn't lose any volume in both ends of the range,and her timbre of voice was lush and pleasant. What an artist!"
Luis Gazzola

Opera Lively
19 August 2015
LA CENERENTOLA at Opera Saratoga
"Best of all was mezzo soprano Sandra Piques Eddy in the lead role of Angelina. Though she appeared in drab costume for most of the first act, Eddy's singing outshined the rest of the cast at every turn. Her legato phrasing could suggest a demure presence but the rich bloom of her upper range revealed the princess in waiting. At the opera's conclusion, as Angelina forgave her stepsisters, Eddy's voice carried a new warmth and dignity."
Joseph Dalton

Times Union
06 July 2015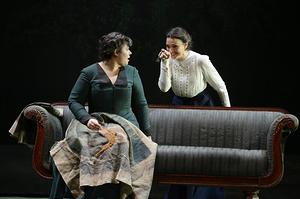 KATYA KABANOVA at Boston Lyric Opera
"Sandra Piques Eddy's Varvara was a standout-charming, pretty, with an ample mezzo and a marvelous fluency. Although Varvara's role in engineering Katya and Boris's affair speaks to her vast underestimation of the ramifications, in Eddy's portrayal it is not stupidity but compassion for Katya that propels the opera into tragedy."
Angelo Mao

Boston Classical Review
14 March 2015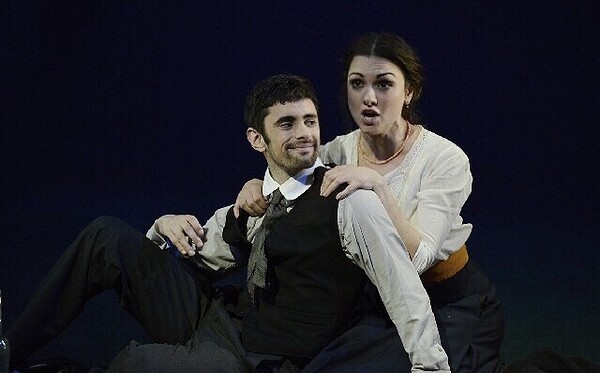 "Yet the show was nearly stolen, and horrors of the story nearly redeemed, by Eddy's Varvara and Omar Najmi as Vanya her beau. Eddy was throughout a shaft of light and delight, her voice warm and inviting. The couple provided a glimmer of hope in the work. For Vanya the river that will ultimately consume Katya is a marvel of nature... Varvara is blind to the neurosis of the primary pair; she is so happy around Vanya that her brightness washes their dark currents off the stage."
Brian Schuth

The Boston Musical Intelligencer
13 March 2015
"The finest performance of the afternoon belonged to Sandra Piques Eddy in the role of Varvara. This is a well-meaning character who, in bringing together Katya and Boris, unwittingly dooms them both. Eddy, with her lustrous voice and warm personality, fully inhabited the role: hers was a performance both believable and sympathetic. She made me wish that Janáček had written an operatic sequel for her character alone."
Jonathan Blumhofer

The Arts Fuse
13 March 2015
"Mezzo-soprano Sandra Piques Eddy, as Varvara, a foundling living in Katya's home, and tenor Omar Najmi, as Vanya, her admirer, gave the strongest performances, displaying a vocal and dramatic ease that provided much of the evening's emotional depth."
Kalen Ratzlaff

Opera News
13 March 2015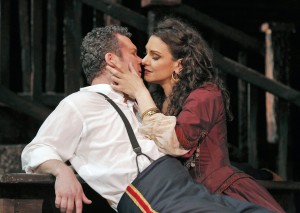 CARMEN at Portland Opera
"Most valuable performer: Sandra Piques Eddy, who appeared with Portland Opera as a ravishing Zerlina in "Don Giovanni" a couple seasons ago, is a captivating Carmen for a new generation. Vocally she was especially powerful and lustrous in the lower part of her range and appealing throughout...Dramatically and physically she was a tempest in a shapely, scalding teacup and a passionate yet pitiless femme fetale. Chad Shelton was a suitably ingenuous Don José, with a sweet, strong tenor that blended especially well with her lovely mezzo in the second act."
James McQuillen

The Oregonian
09 February 2015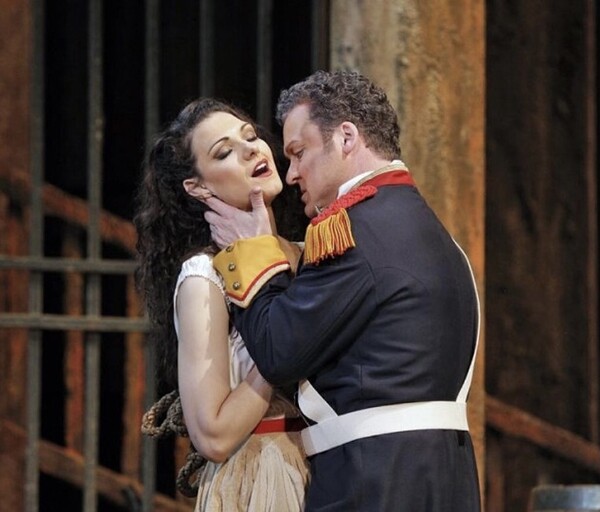 "...Sandra Piques Eddy's sensual powerhouse of a Carmen..What makes this production work (besides the undeniable appeal of the music and story, which together make Carmen the gateway drug of operas) is the richness of the production, a traditional but beautiful work of visual imagination ignited by Eddy's prowling, nervy, physically unshackled performance as Carmen."
Oregon Arts Watch
07 February 2015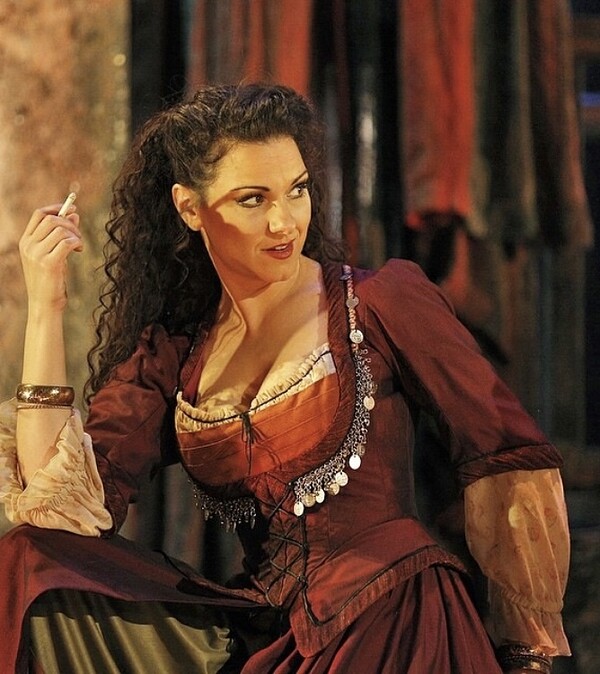 "On Friday night (February 6) at the Keller Auditorium, Sandra Piques Eddy gave one of the best performances of Carmen that anyone can possibly imagine. She captivated the audience with a tantalizing combination of emotions that made Carmen absolutely bewitching. One moment, she could be playful and enticing and then sullen and calculating and then mean and derisive. Piques Eddy embodied it all with her beguiling mezzo and nuanced acting, which included flicking the ashes from her cigarette into the waiting palms of some poor schmuck."
James Bash

Northwest Reverb
07 February 2015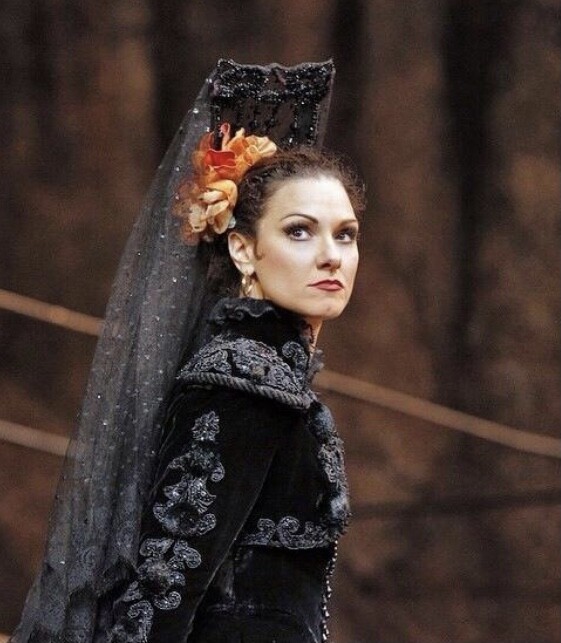 "Sandra Piques Eddy's petite, impish, fun-loving, free-living Carmen was the best thing about Portland Opera's production of Bizet's opera (seen Feb 6). Act I's bare-shouldered, fleet-footed, street beauty became Act IV's corrida queen in tall mantilla and long train- a less mobile target for Don José. In between, she danced seductively, played castanets perfectly and was liberal with kisses. In addition to being the best actor onstage, Eddy sang with more nuance than her cast mates and more..."
Mark Mandel

Opera News
07 February 2015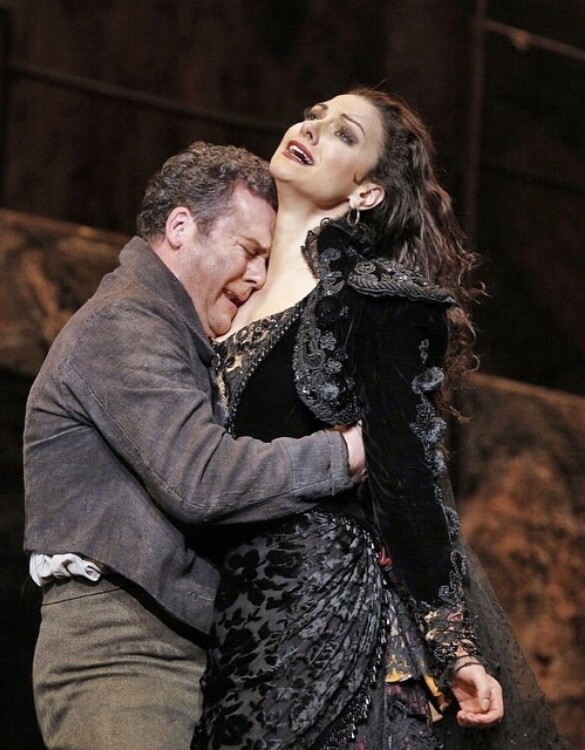 "On opening night Feb. 6 mezzo-soprano Sandra Piques Eddy played the title character as a sexy gypsy, barefoot and hiking up her peasant skirt. In her famous "Habanera," she offhandedly seduces a fiercely brooding military man named Don José (Chad Shelton). When he grabs Carmen's arm, you feel the heat between them... the singers resplend like Spanish sunshine. Ultimately this opera lives and dies by the chemistry between Carmen and Don José, and Eddy and Shelton scorched one another and the audience with their combustive friction as the star-crossed lovers."
Richard Speer

Willamette Weekly
06 February 2015
POPPEA in THE CORONATION OF POPPEA at Opera North UK
"Sandra Piques Eddy's magnificently sung Poppea has the feline presence of a young Sophia Loren."
Alfred Hickling

The Guardian
15 October 2014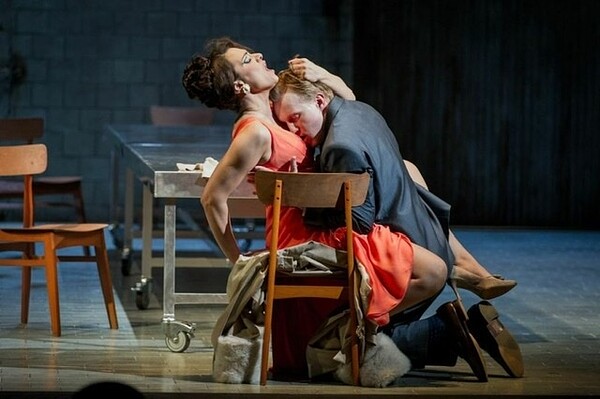 "It is no small praise to say Eddy delivers the vocal performance of the evening, given there are such strong challenges on all sides from this cast. The crucial (and well judged) reworking of the story-heightening the capricious barbarism of Nerone- lands the burden of a significant dramatic arc in Poppea's lap. She opens exuding sexual confidence then, in achieving her goal of becoming empress, comes to realize that she has married a monster-and yet, perhaps, a part of her actually loves this childish brute? It's a wonderfully layered portrayal, exquisitely sung."
Martin Thomasson

British Theatre Guide
12 October 2014