Acclaim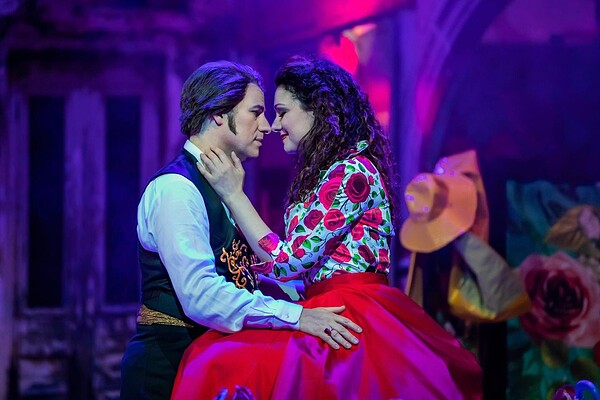 Acclaim
IL BARBIERE DI SIVIGLIA NEW ZEALAND OPERA
"American mezzo-soprano, Sandra Piques Eddy was a feisty, flirtatious shining Rosina, navigating her way through the role's vocal gymnastics with frightening nonchalance."
Christopher Moore

NZ Herald
16 August 2019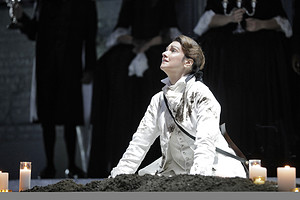 ORFEO ED EURIDICE Portland Opera
"Sandra Piques Eddy in the role of Orfeo was a marvel of vocal color, acting and facial expression. Hers is a major mezzo-soprano instrument with an afterburner in the chest register, which fit perfectly with Gluck's (original) casting of Haute-contra tenor (a very high but full tenor voice). It is common practice in the twentieth century for the role to be played by a mezzo. Ms. Eddy's voice fulfilled the musical intent brilliantly."
Bruce and Daryl Browne

Oregon ArtsWatch
12 August 2018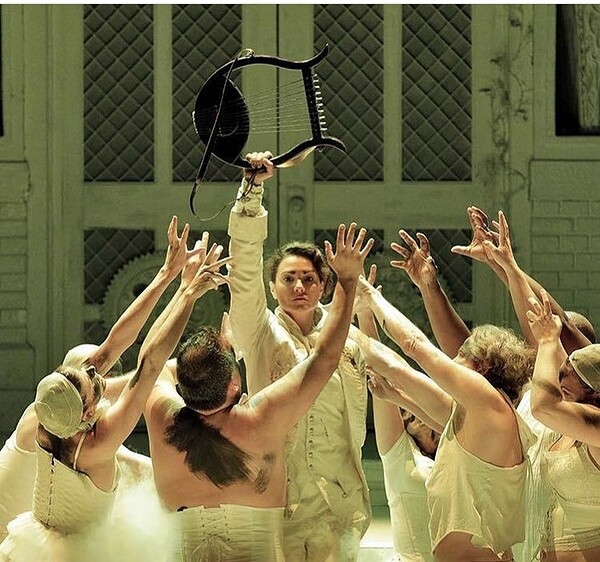 "In Portland Opera's production, Sandra Piques Eddy conveyed the distraught emotional state of Orfeo with conviction, smearing dirt from Euridice's grave all over his white outfit and melting the audience with heartfelt cries of 'Euridice!' Piques Eddy sang the many filigree passages with ease, shaping each line with finesse."
James Bash

Northwest Reverb
10 August 2018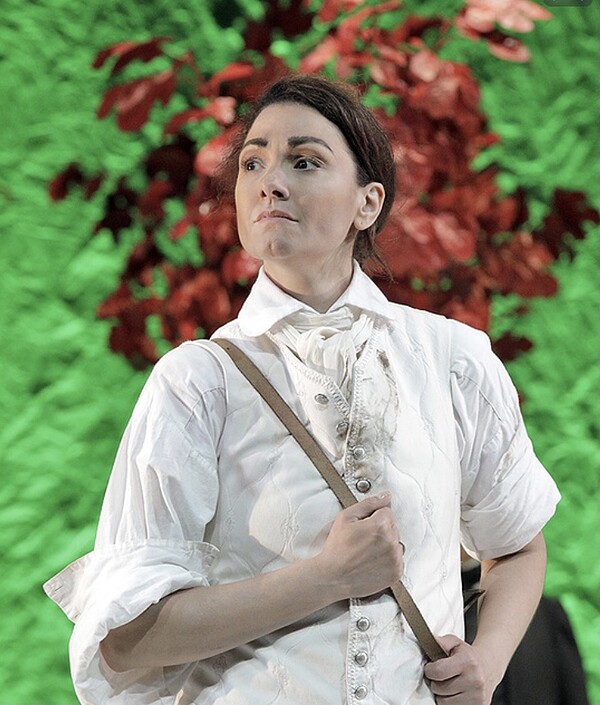 "The female- sung part of Orfeo marked a role debut by mezzo Sandra Piques Eddy. She checked all the boxes: lively coloratura, the perfect tessitura for the part, graceful gestures, and convincing despair...She sang 'Che farò senza Euridice?' ( What will I do without Euridice?) with ravishing delicacy. "
Ilana Walder- Biesanz

San Francisco Classical Voice
10 August 2018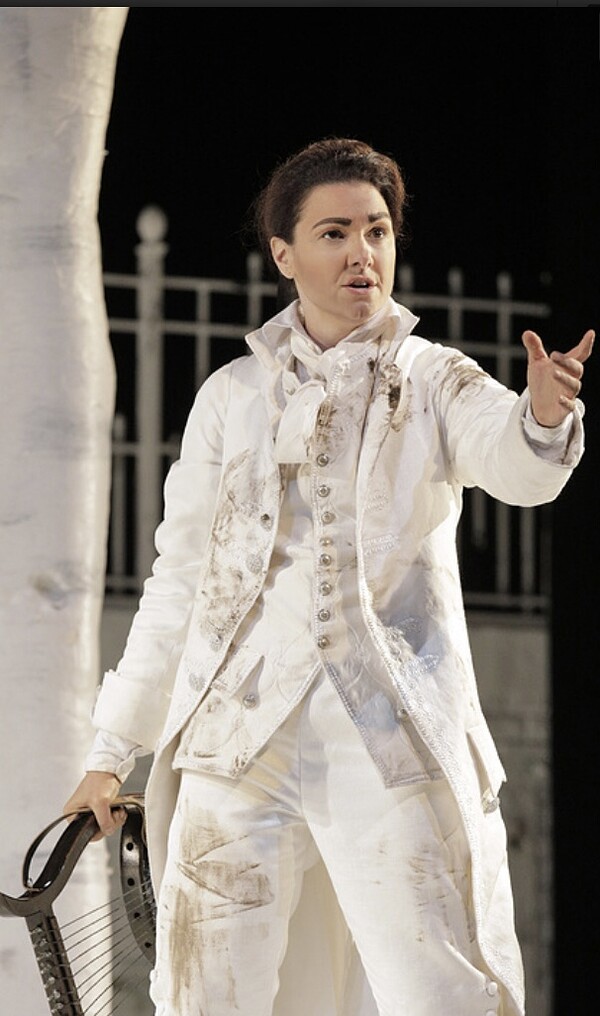 "..musically it's magnificent, particularly Sandra Piques Eddy as Orfeo, whose body is as eloquent as her voice."
Martha Ullman West

Oregon Arts Watch
05 August 2018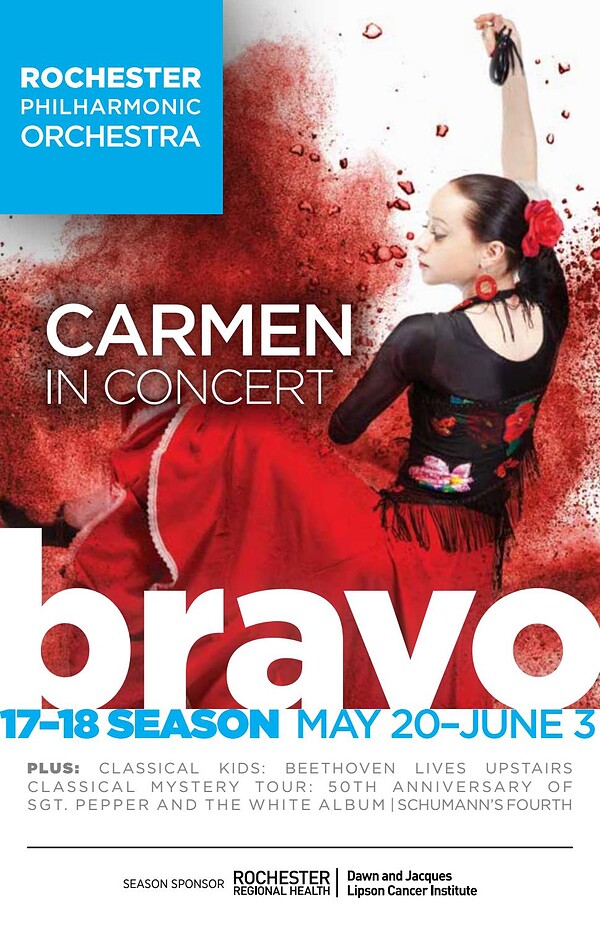 CARMEN Rochester Philharmonic
"Sandra Piques Eddy was more than up to portraying the seductive anti-heroine. An unstoppable force in the title role, Eddy sang with a fiery and alluring tone, akin to burnt honey. her charisma and gravitas carried the opera."
Daniel J. Kushner

City Newspaper
10 May 2018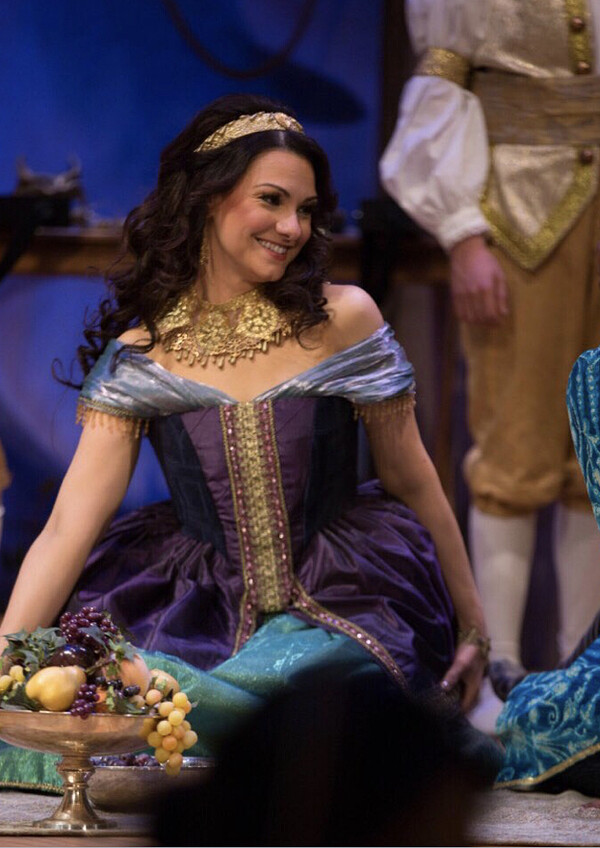 DIDO AND AENEAS Florentine Opera
"Sandra Piques Eddy, the clear guest star of the event, is a mezzo of the top caliber, which includes a lower range that pins you to the back wall. In looks as well as insight, she flourished as Dido, the doomed queen, a role that responds to control, power and in Eddy's approach a realistic base that adds dimension to the baroque manner."
Dominique Paul Noth

Urban Milwaukee
10 January 2018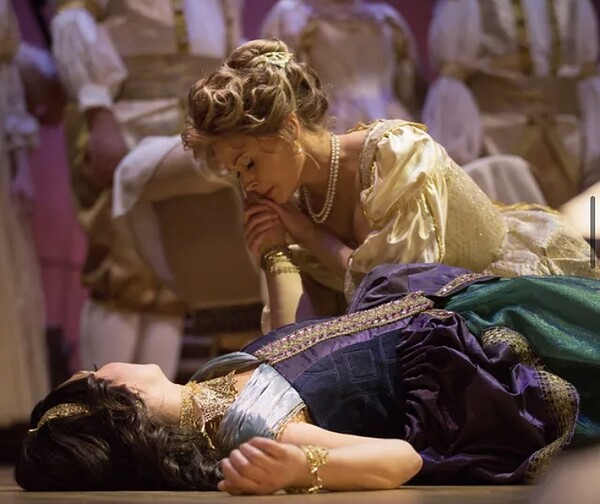 "Sandra Piques Eddy matched her costars with a rich dramatically grounded performance as the tragic Dido."
Steven Spice

Shepherd Express
09 January 2018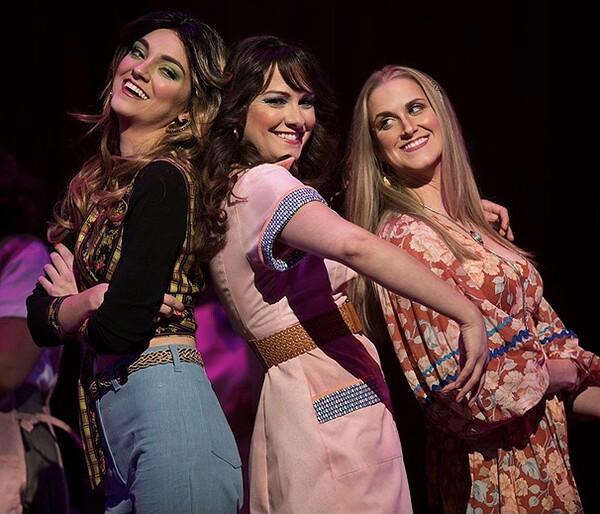 CARMEN Austin Opera
"Sandra Piques Eddy is utterly brilliant as the passionate gypsy heroine. Her voice has the depth to shake your soul and make you love her every moment on stage."
Lynn Beaver

Broadway World BWW Opera world.com
18 November 2017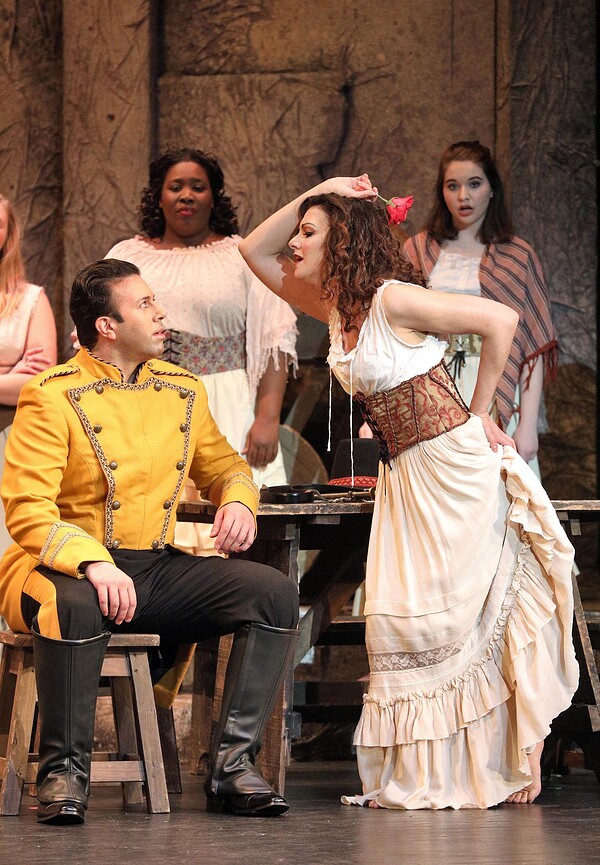 CARMEN Spokane Symphony
"That this production successfully met the challenges posed by the sprawling plot and profusion of musical ideas was due in great measure to the performance by Sandra Piques Eddy in the title role. From her opening line, sung before we could see her onstage, it was plain where much of the evening's dramatic voltage would come from. Her warm, evenly produced mezzo-soprano displays that rare element of individual color and vibrancy that distinguishes the star soloist from the capable trouper. Add to that her considerable beauty and riveting dramatic presence, and you get what we witnessed this weekend: an ideal Carmen. She entered, wreathed in impudence, and we listened as she wove together kittenish sexuality and darker self-knowledge in the famous Habanera. More impressive and more significant was the vocal and dramatic technique she employed in allowing Carmen to grow from a self-indulgent coquette intona fierce defender of feminine autonomy. "
Larry Lapidus

The Spokesman-Review
23 September 2017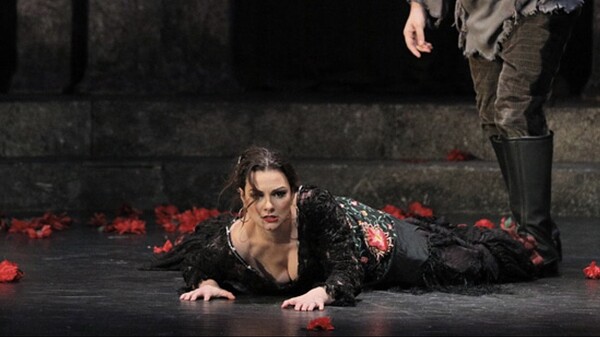 CARMEN Greensboro Opera
"Among the ranks of notable Carmens, it was Teresa Berganza's portrayal that was brought to mind by the feisty Carmen of mezzo-soprano Sandra Piques Eddy. Her singing of her first recitative in Act 1...introduced a Carmen who teased without malice: her barbs were made for eliciting reactions, not for drawing blood.   Piques Eddy purred... The well known Habanera, her F#'s and G's at the top of the stave secure and the quality of the voice as superlative at piano as at forte....the seductive Seguidille, was in Piques Eddy's performance like the piping of a snake charmer: deaf men might well have been hypnotized by the serpentine lilt of this siren's song.  ...the singer gave the character a vulnerability that she often lacks...Like her colleagues, she sang extraordinarily well, but hers ultimately was not a performance in which the notes were the emphasis.  When she was on the UNCG Auditorium stage, she was Carmen, and the notes came not from her throat but from her heart."
Joseph Newsome

Voix des Arts
27 January 2017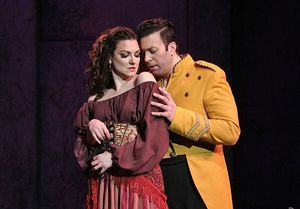 "The Greensboro Opera's Carmen for this production was Sandra Piques Eddy, slender and sexy with a rich and colorful voice, especially in the dark lower register. We first see her as a feisty disruptive worker in a cigarette factory in Seville. She eventually joins a band of smugglers on the open road, living from day to day and moving from place to place, her dusky beauty always her calling card. She becomes stubborn and passionate at the end of the opera as she approaches the death predicted by the cards in the smoldering third act trio."
Peter Perret

Classical Voice North Carolina (CVNC)
16 January 2017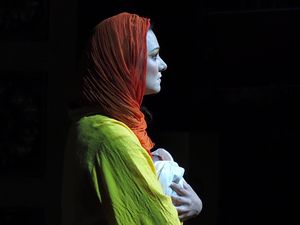 NAGA (Ouroboros Trilogy) Beth Morrison Projects
"Rounding out the principals...mezzo-soprano Sandra Piques Eddy, moving and sultry voiced as the Monk's wife in Naga. "
Charles Geyer

La Scena Musicale
12 September 2016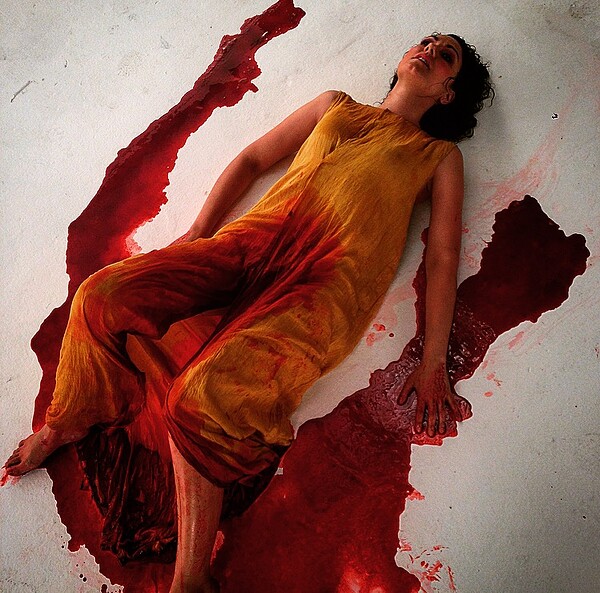 "Sandra Piques Eddy brought intelligence and a pleasing dark mezzo to the wife."
James Matthew Daniel

Opera News
10 September 2016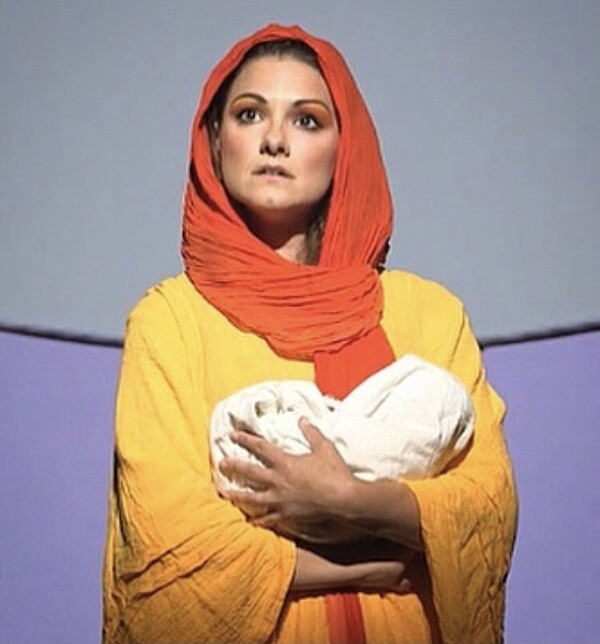 "Mezzo soprano Sandra Piques Eddy (the Monk's wife in Naga) and Heather Buck (Ku, Ming's wife in Gilgamesh) both conveyed Jacob's message depicting both joy and pain of motherhood. Eddy, in the midst of a swirling psychological quasi-dream sequence, offered a tender and heart wrenching moment in her rich tone."
Justin Casinghino

Boston Musical Intelligencer
10 September 2016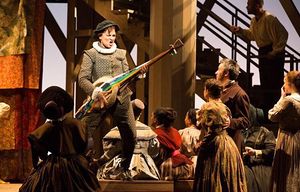 ROMEO ET JULIETTE at Atlanta Opera
"Supporting roles... A nice lyric turn by mezzo-soprano Sandra Piques Eddy in the trouser role of Stephano, are likewise flawlessly executed. "
Andrew Alexander

Atlanta Journal-Constitution
10 April 2016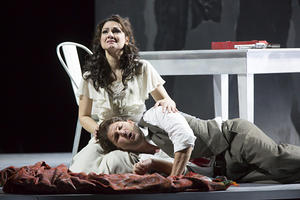 WERTHER at Boston Lyric Opera
"Both voices were beautifully suited to the roles, Richardson gaining power and confidence as the evening progressed, and Eddy, a lyric instrument with surprising power, thoroughly captivating musically and dramatically. Eddy brought nobility and believability to her Charlotte, with both her acting and her singing. Some arias were breathtaking-the bereaved "Va! Laisse couler mes larmes," for instance. The unwavering strength in her large family as part of Goethe's story, Eddy served a similar role in this cast."
Keith Powers

The Artery
17 March 2016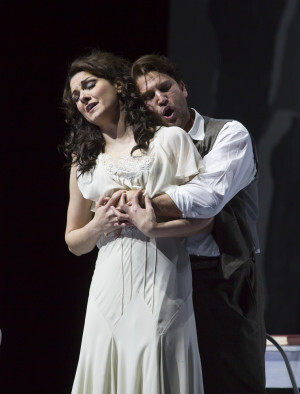 "Sandra Piques Eddy is an outstanding lyric mezzo with a rich, plummy voice, evenly and smoothly produced, and responsive to whatever demands she makes of it including an appropriate use of chest voice in her moving Act III tour de force."
Kevin Wells

Bachtrack
12 March 2016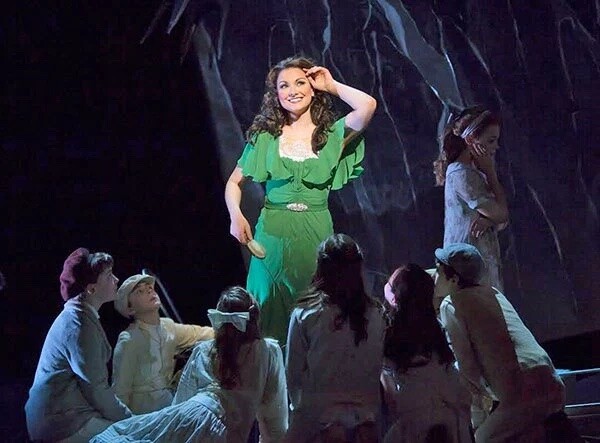 "Sandra Piques Eddy was affecting and sympathetic as the love-torn Charlotte. Eddy possesses a dark, rich mezzo-soprano that had just the right ring in her mellow middle range. Her acting captured her character's desperation as she worried over Werther's well being Her performance of the letter aria, 'Werther! Qui m'aurait dit,' in Act 3 was particularly impressive, giving the impression that Werther's despair was also her own."
Aaron Keebaugh

Boston Classical Review
11 March 2016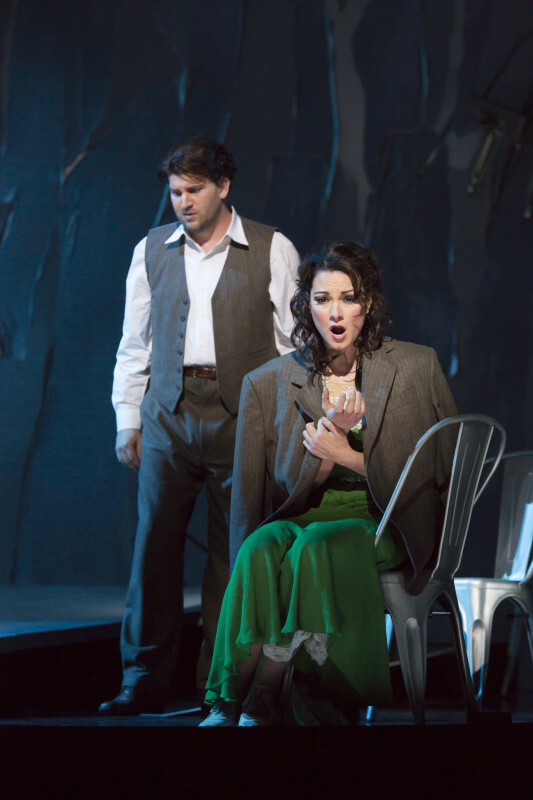 "Sandra Piques Eddy delivers a sympathetic and well-sung Charlotte, conveying her character's increasing anguish as she is torn between her pledge to honor her mother's deathbed wish and her sincere love for Werther."
Jeremy Eichler

Boston Globe
10 March 2016