Sandra Piques Eddy is a stealing, stabbing, cheating Carmen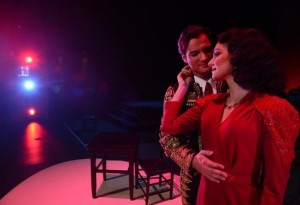 02 May 2014
The operatic repertoire isn't smaill, but it can feel that way. So few titles come up that anything you've heard once, you've likely heard a dozen times. That certainly includes Georges Bizet's "Carmen."
Is any musical heroine better known? Tosca, maybe. Or possibly Aida. But neither has quite the allure, or the depth of character, or the popular music of Carmen. Audiences adore her.
That makes her a challenge to sing, especially if you are a mezzo-soprano like Sandra Piques Eddy, who has lately been making a career of the role and takes it on again this week with Opera Colorado.
There's an upside to being an in-demand Carmen. The piece's popularity makes for steady work.
But the downside is you have to bring it every night. Audiences know every syllable she utters, each dark turn she takes.
"She's a survivor," said Eddy, discussing the role over some caffeine at a downtown Denver coffee shop recently. "She does whatever she needs to do to get by."
That includes stealing, stabbing, manipulating, cheating. Carmen digs in as she moves her affections between a soldier and a bullfighter in 19th-century Seville, Spain.
So why does everyone love her?
Eddy thinks it's her earthiness. Her vulnerability mixed with the kind of steely strength females rarely who in opera. Carmen is tough, and driven by her own desires from beginning to end. Yes, she's sexy, too, and that helps.
(Read more by clicking on the link)